Reminder turn in your rebate for your Kitchen Aid Mixer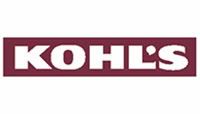 Did you get your KitchenAid mixer?
Don"t forget to send in your
rebate
I'm in love with my mixer and skillet !
I made pancakes for dinner today.
I earned $40 in Kohl's cash, plus my husband
earned $10.
Start on Ebates : 6% cash back
I ordered online using 2 promo codes
LOVETOSHOP
20% OFF
WESHIPFREE
free shipping
What did I get ?
2 workout pant
socks
bamboo utensils
Black n Decker blender
paid only $5.xx !!!